Last couple of months have been educational for me in more ways than one. It's a tad difficult task to explain how and why without using metaphors or resorting to ambiguity. Maybe I could say that I learned a lot about human nature and myself.
Judging by the interactions I have/had with people in the real and virtual worlds, most of them are intent on believing their perspectives as truth...and no matter how reasonable this may sound to each of one of us it is actually quite preposterous in a way.
How can one possibly forget the fact that they may or may not be correct? Having unwavering faith in your opinions is good, but maybe it's better to come to a conclusion after you've looked at the matter at hand from an entirely different angle or somebody else's viewpoint.
Imagine a world where everyone is talking at the same time and nobody is listening. How absurd will that be?
Many use the word '
hypocrite
' in sentences all too frequently. Unfortunately enough, some get the spelling wrong and rest get the meaning wrong. There's nobody on this planet who hasn't ever been a hypocrite in his or her life. So maybe next time before blurting out this
word
as a form of insult meant for someone else we should analyze our own actions and cross-check whether we really are in a position to be pointing fingers at others.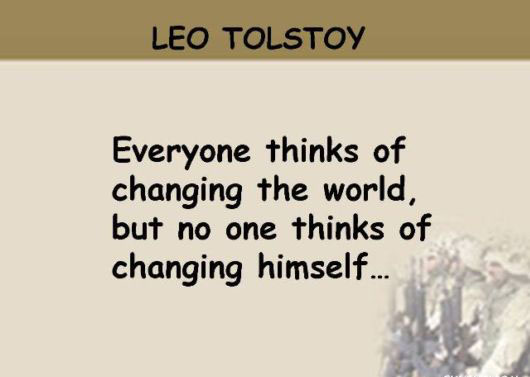 There are those in this world who have no conscience and can never reform or redeem themselves, but more often than not it is our fault for letting them do as they wish. People prefer to stay mum on issues in order to save their own skin or be mute spectators and let events unfold as they may. And once all the mayhem is done they will sigh and say things along the lines of '
Ahh what a mess!
'.
If you have something to say, say it. If you want to maintain a diplomatic silence regarding a subject then stick to that decision till the very end. After all it's not a sin to have a sense of self-preservation or a '
It's-none-of-my-business
' kind of attitude. However don't try to jump on the bandwagon later to have a go at criticizing just because it's the popular thing to do. Believe it or not, having double standards is possibly one of the most despicable character traits ever.
So before outright rejecting my thoughts, pause for a minute and think about it.
P.S: Even if this post hurts your sentiments, I'm unapologetic about it. For this piece of writing was not only meant for you but for me as well.
P.P.S: The story will have to wait for the moment....given the dreaded exam season is back once again to torment lazy engineering students.