The final year of my school life saw an unprecedented rise in the number of cell-phones and other gadgets that were sneaked inside the classroom with careful prior planning (yes they were banned). It was a matter of great pride for the adolescent owners who had so far been denied this guilty pleasure by respective parents. Although most cell-phones would be switched off during lessons there were a few who were bold enough to keep texting the person sharing the same desk as the English teacher droned on about the Lady of Shallot.
Now don't get me wrong. The geek and the poetry-lover that I was, I used to listen to the teacher's intricate explanation with rapt attention. But even so at times I'd experience a pang of jealousy every time the sleek, good-looking rectangular device (usually a phone, i-pod, music-player or a digital camera) was passed around by the owner to be admired by the rest.
So after a few weeks of prolonged persistence (read
constant whining
) my parents handed me with a small cardboard box neatly wrapped in a bubblegum pink paper that encased my birthday present. My first phone with an inbuilt radio and 1.5 megapixel camera, music player and other features that were considered 'wow' back in those days....suddenly became the center of my universe and I was inducted into the elite group of cell-phone owners in my class without ado.
All was forgotten in the course of the next one month....homework, sleep-overs at a friend's place, my favorite tv shows and even....Yuuki.
He would faithfully lie at my feet, raise his humongous furry head to look at me with pleading eyes at times and express a disgruntled '
woof
' in a last-ditch attempt to get me to atleast scratch his ears. But I was too blissfully lost in a world of messaging, forwarding silly jokes and pointless phone conversations.
In fear that his mistress would never pay him attention again....he grew more irritable and made off with my textbook in his mouth as I sat on my bed doing homework one day. Just to get me to chase him of course. Needless to say I was irked beyond imagination...but somehow the sight of a discontented Golden Retriever holding a textbook between his strong canine jaws managed to tickle my funny bone. I had no time to rush over to mom and dad's room to get our old Kodak.
Instinctively I reached for my phone, opened the lens cover and clicked.
That was probably my first piece of genuine phone photography. And yet the picture came out surprisingly well. Maybe because the emotions captured were hundred percent real.
Yuuki earned a much-deserved pat on the head after a long time and I was happy to have put the phone camera to good use.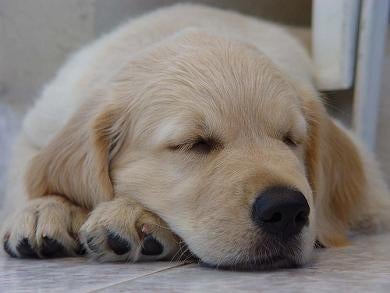 Gradually I started taking phone photography seriously...as a sort of pastime-right from the crow's nest in the Gulmohar tree, a couple of street kids getting themselves drenched in the first shower of the season to Yuuki's numerous antics...anything that caught my attention would be captured with my phone camera.
Like a love-struck attention-seeking boyfriend, whenever I'd get busy with studies or the phone Yuuki would lie down on the floor and whine softly or roll over on his back. I'd respond with a '
uh huh...new pose
'. Getting the hint he would grab my hair-band from the dresser or start showing off with my old basket ball. I'd let out a loud laugh, aim the phone in his direction and click away without a care or hesitation.
Years have gone by and today that 17-year old girl is a busy career woman of 27. Yuuki is no more. But that CD titled '
My dearest friend
', a compilation of his myriad moods (pictures and videos shot using the phone camera), is my most cherished material possession till date. Whenever I play that CD on my laptop..it feels like he is right beside me..so close that I can reach out and stroke his soft fur once again.
When he died I cried so hysterically for days that both my parents insisted on getting me another Yuuki. But by that time I had realized that Yuuki was never really a pet to me. He was more like a devoted friend, a constant companion, one who had risked his life to protect me from a minor traffic accident once. And a friend like him can never be replaced like a lifeless gadget can be.
Even though I hardly get any time now-a-days, my affair with phone-photography continues. In fact the number of pictures I snap on a weekly basis have gone up ever since I got myself a
smart phone
. I never miss a chance to click away whenever I'm on the move. Yuuki taught me the importance of preserving those fleeting moments that left a deep impression on you for some reason or the other. After all a picture really is worth a thousand words...and probably much more.
P.S : The above is a piece of fiction conceived from imagination written in view for the 'Share Life' contest under the category of Phone-Photography. Please do vote for this entry if you like it. Thanks to Indiblogger and Tata DOCOMO for this opportunity.
Side note :
'

Yuuki

' is a Japanese word meaning 'courage'. Not to be confused with '
Yuki
'

that means snow.